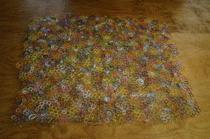 Meadow
GABY JUNG, born 1946 in Werneuchen, east of Berlin. Following an inspirational journey through the Nullarbor in 1980, Gaby felt herself claimed by the Australian landscape and permanently settled in Australia. She describes Germany as her Vaterland (fatherland) and Australia as her homeland. Gaby has been exhibiting her painting and sculpture in Melbourne since 2002, she also works as a massage- and psychotherapist. These two fields lend themselves well to inform her very tactile and emotionally evocative works.
Her more recent works have been installations concerned with environmental themes.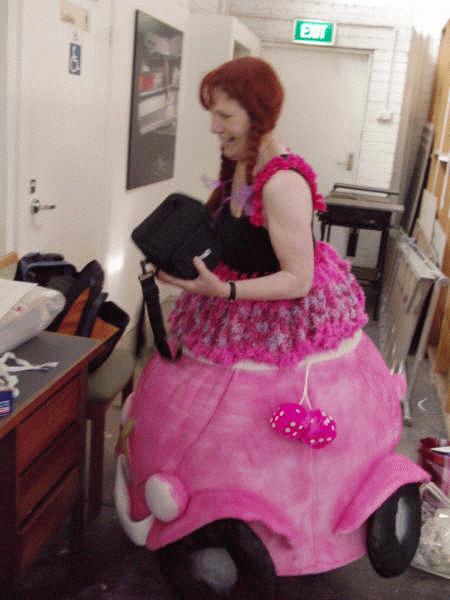 pretty in pink
GROUP EXHIBITIONS
2010 "MEMBER BONANZA" CSA
"WILLIAMSTOWN FESTIVAL CONTEMPORARY ART PRIZE"
2009 "TOYOTA COMMUNITY SPIRIT" SCULPTURE EXHIBITION
2008 "MEMBER BONANZA" CSA
"YERING STATION SCULPTURE EXHIBITION"
2007 "MEMBER BONANZA" CSA
"TOYOTA COMMUNITY SPIRIT" SCULPTURE EXHIBITION
"YERING STATION SCULPTURE EXHIBITION²"
2006 "COLLECTORS EXHIBITION" (CAS)
"YERING STATION SCULPTURE EXHIBITION"
"MEMBER BONANZA" CSA
"MOTORSHOW MARK 2" CONTEMPORARY SCULPTORS ASSOCIATION
(CSA)
2005 "VATERLAND – HOMELAND" VANGUARD GALLERY
"COLLECTORS EXHIBITION" CAS
"TOORAK FESTIVAL OF SCULPTURE"
"COMMITTED" CSA COMITTEE MEMBER SHOW
"MEMBER BONANZA" CSA
2004 "CHRISTMAS SALON" OCHRE GALLERY
"TOORAK SCULPTURE FESTIVAL"
"COLLECTORS EXHIBITION" CAS
"AUTUMN SALON" KEESAN RUBENS GALLERIES
2003 "SHE, SPIRIT OF LIFE" WALKER STREET GALLERY, DANDENONG
"FREE ASSOCIATION" FITZROY GALLERY, FITZROY
"NEW ASSOCIATIONS" KEESAN RUBENS GALLERIES
"MEMBER BONANZA" CSA
2002 "COLLECTORS EXHIBITION" CAS
"MEMBER BONANZA" CSA
AWARDS
2010 PREMIER PROPERTY VALUATION AWARD
2008 YERING STATION AWARD
PEOPLES CHOICE AWARD