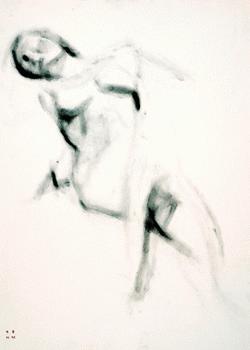 `Untitled`, 2004, graphite on
AKA: Nick Mourtzakis
Born: 1950 Greece
Drawings
Painter
Known
Established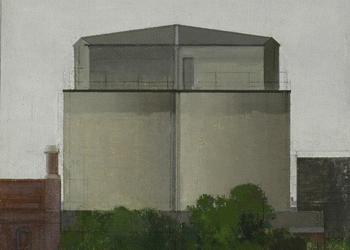 `Building With Trees`, 2004, O
Nick Mourtzakis migrated to Australia with his family in the 60's. Much of his life has been spent living in Collingwood and the industrial landscape has informed many of his paintings. His drawings are typically portraits and self-portraits, including his winning image for the 2000 Dobell Drawing Prize.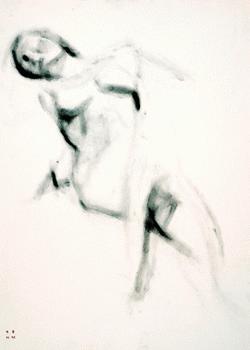 `Reclining Figure`, 1998, cont
November 2005 - 'The Dobell Drawing Prize', AGNSW.
Aug 2005 - 'The Figure', drawings in charcoal and graphite at [MARS] Melbourne Art Rooms.
July 2005 - 'Slow Burn', retrospective exhibition at RMIT Gallery.