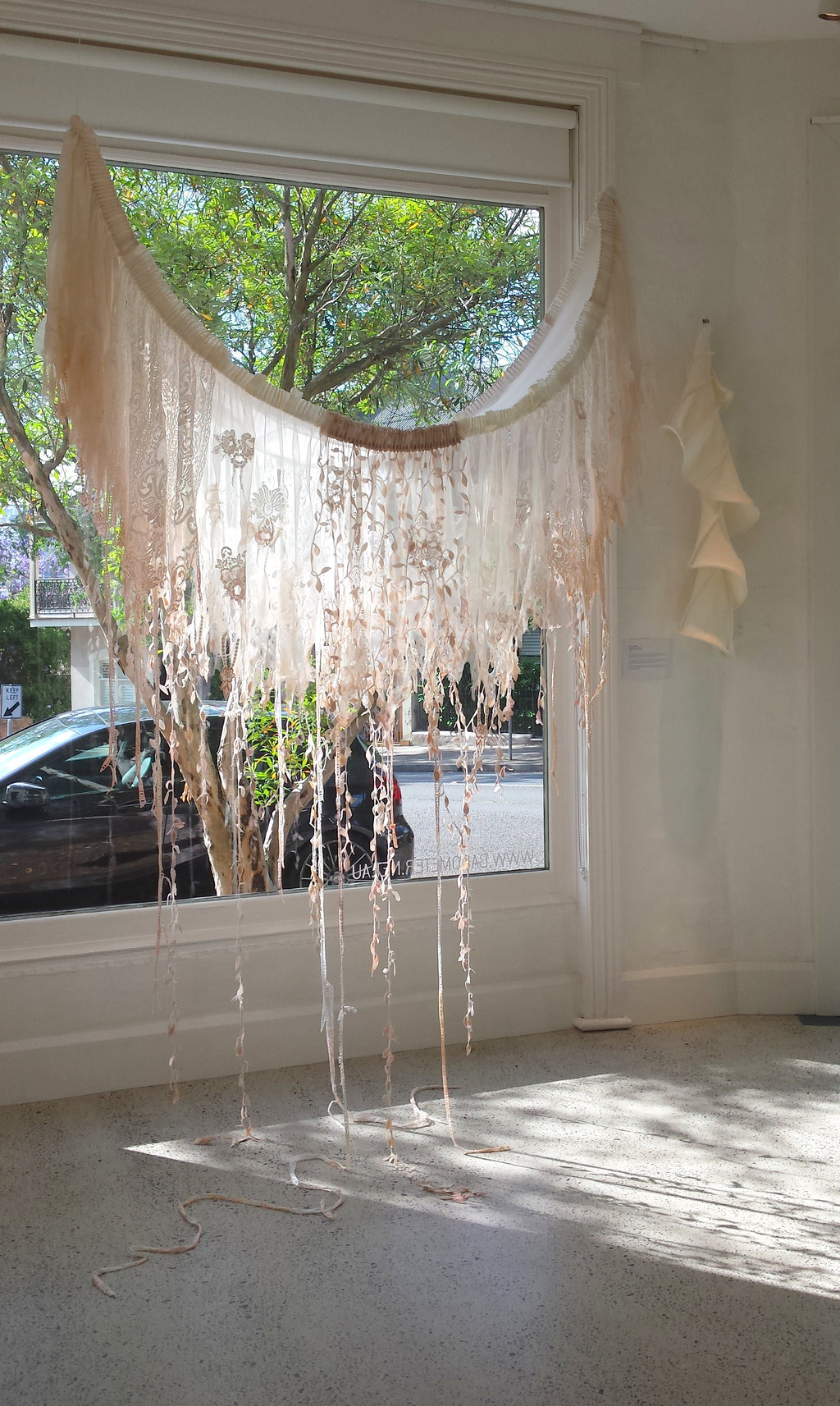 All that the Eye can See
Suzanne Davey is a visual artist based in Sydney, Australia. She works principally in sculpture, installation and public art, and has exhibited widely in gallery, public and natural spaces. By creating spatial ensembles from textiles, ceramic, natural and everyday materials she aims to examine fragility in natural systems, social vulnerability and struggles and inter-relationships between people and spaces they inhabit.
Her work often investigates physical and emotional interface zones where ruptures and dis-ruptures can occur. Performative qualities in her works respond to moments of transition and transformation. Site research and tactile material investigations are integral to her practice.
The Unfurling installation
Suzanne Davey is a visual artist based in Sydney, Australia. Her background includes arts public programs and administration, art education, community arts, program development and co- ordination and design. Her practice is focussed on spatial and site investigations and includes installation, performance, sculpture, ceramics, textiles and mixed media. She is involved with numerous arts organisations such as the contemporary textile collective, Seed Stitch, Eramboo Artist Environment and co-ordinates the Tramshed Potters club. Recent exhibitions are Light, Barometer Gallery, Earth, Warringah Creative Space, Saltwater Manly Art Gallery and The Shape of Air and Unfurl at Eramboo Artist Environment. She has exhibited widely in numerous juried sculpture exhibitions including North Sydney Art Prize, Harbour Sculpture, Sculpture on the Green, Sculpture at Scenic World and Hidden. Public art installations include Art Carnivale, ENLIVEN Pittwater Council, On Islands, Art in Odd Places and SEE. She is passionate about art, architecture, design and exploring natural and urban environments.