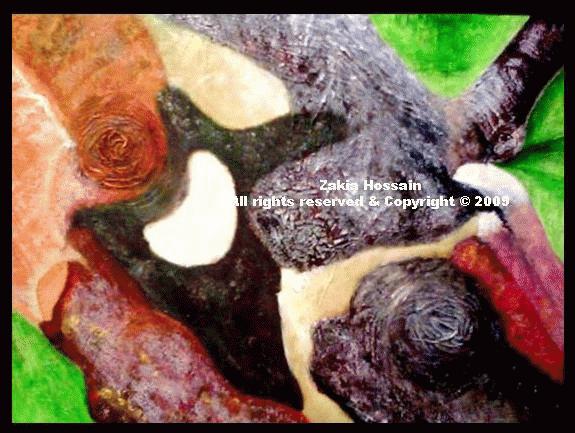 Snowgum Trunk by Zakia Hossain
I am passionate about all of Nature's beauty which is a wonderful creation of the Almighty and in my art work I try to re-create Nature's beautiful gifts, which is why I enjoy painting mainly landscapes and anything where I feel nature is present. My working media is Acrylic, water colour & pastel on Canvas. Landscape & natural beauty photography is my passion. People consider me as a real learner & I think learning never ends.
Other than painting & photography, my personal life is busy, I'm presently working full time within a well known global organisation. I really enjoy my work and my team. I am also acting as a Justice of The Peace (NSW) providing the community people valuable service. I love my weekends meeting up with friends, going out for dinner, movies, opera, shopping, long drives anywhere in Sydney and travel around the world, whenever I have time for short breaks from busy life. My family is a very important part of my life and also I care deeply for my best friends. Without them, and the Almighty, I wouldn't be here today, filled with gratitude for such a wonderful life.
Zakia Hossain
Artist & Photographer
Sydney - NSW
Rainbow Eucalyptus by Zakia Ho
Member of Nationation Association of Visual Arts - NAVA
Presently Student at St George & Sutherland Community College