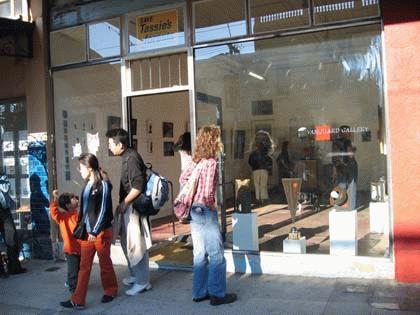 Art 4 Xmas
17/Dec/2004 - 24/Dec/2004
VENUE: Vanguard Gallery


A collective of various emerging and established artists, a playful event aimed at promoting art for xmas gifts.


Promoting small affordable artworks as a personalised and unique gift concept.
We are used to giving art in the form of books and music, why not extend that idea to the visual field?
Art really is the gift that keeps on giving!