BIENNALE 2006: ZONES OF CONTACT.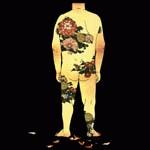 Tabaimo
2/Aug/2006 - 27/Aug/2006
VENUE: Art Gallery of New South Wales


The 15th Biennale of Sydney features the work of 85 artists and collaborations from 44 countries including photography, installation and multimedia works.




See works by Ai Weiwei, John Reynolds, Rafael Lozano-Hemmer among others before continuing on the Biennale Art Walk on Saturday 12 August.

There are no opinions yet. Be the first to add your wisdom!


All text and images ©
Australian-Art-Gallery.com
2004-2022