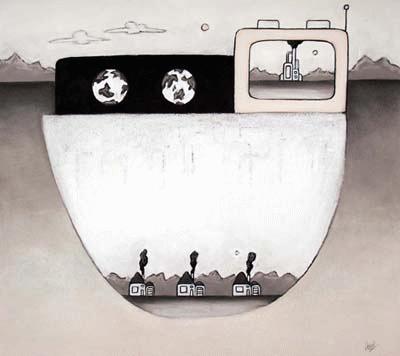 Dieter Kraus 2
Dieter investigates our relationship with the natural environment, the effects of consumer culture on our needs and desires, the choices we make and how they impact our environment.
Dieter Kraus3
Art work by Dieter Kraus born(1972)
Dieter has been exhibiting in Melbourne for the past eight years. His work is in private collections in England, Canada and across Australia. After completing art school in 1991 Dieter has travelled through Europe, Nth America and Sth East Asia.