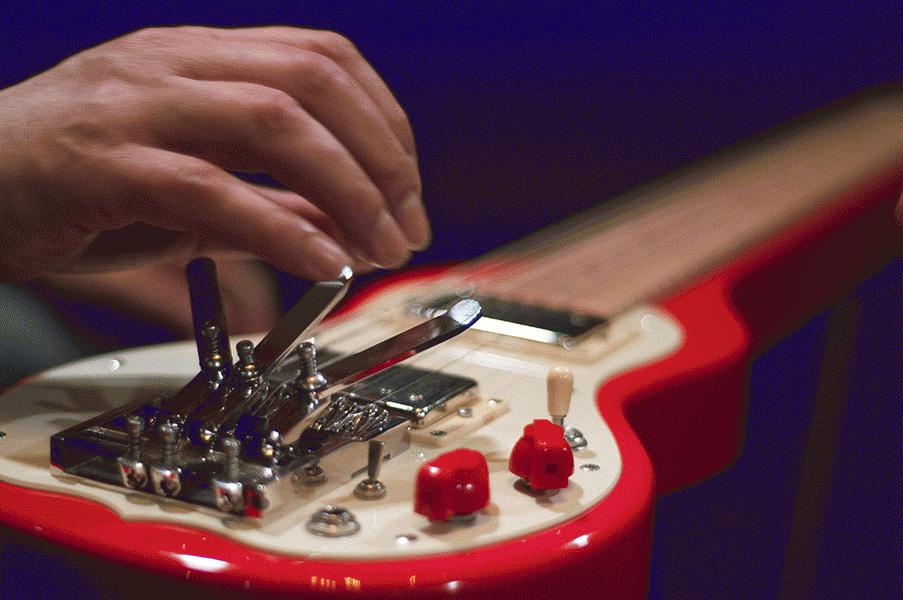 Elision, 30 April Storey Hall
30/Apr/2015 - 30/May/2015
VENUE: RMIT Gallery


On Thursday 30 April at 7.30 pm ELISION, Australia's international contemporary music ensemble, will perform the Australian premiere of Richard Barrett's world-line cycle, along with Timothy McCormack's Heavy Matter (Ben Marks, solo trombone), and Liza Li


On Thursday 30 April at 7.30 pm ELISION, Australia's international contemporary music ensemble, will perform the Australian premiere of Richard Barrett's world-line cycle, along with Timothy McCormack's Heavy Matter (Ben Marks, solo trombone), and Liza Lim's Weaver of fictions (Genevieve Lacey, solo Ganassi recorder).

The performance will feature:

Genevieve Lacey, Ganassi recorder
Ben Marks, trombone
Tristram Williams, trumpet
Peter Neville, percussion
Daryl Buckley, electric lap steel guitar

'World-line' is a term derived from the theory of relativity, and denotes the history of a particle or object as it passes through the dimensions of time and space. The music could be thought of as a miniature 'universe', whose matter and energy are composed of the expanding and contracting pitches of sound, and which is experienced in relation to the 'world-line' traced by the lap steel guitar and the shifting relationships and perspectives between it and the other instruments and sounds.

world-line is an interlocking cycle of compositions featuring the electric lap steel guitar (in a tuning and setup devised in collaboration with Daryl Buckley, to whom it is dedicated), together with various combinations of piccolo trumpet/flugelhorn, percussion and electronics. It consists of five components, also performable separately: dust, rift, knot, lens, and rasa.

dust, knot and lens were commissioned for the RMIT Sonic Arts Collection, while the remainder of world-line was commissioned by the TRANSIT festival in Leuven (Belgium). The five pieces are not played separately, but split into different sections and recombined into a continuous form in which the electronic parts of dust create overlaps between the regions of instrumental activity.

ELISION has established a reputation for delivering authoritative and virtuosic interpretations of complex, unusual, and challenging aesthetics, often developed in close collaboration with the composer. The group has recorded over 22 compact discs, undertaken close to 40 international tours to over 14 different countries and initiated international commissions and projects supported by cultural organisations in the United Kingdom Germany, Canada, Holland, France and Japan.

Venue: Storey Hall Auditorium, RMIT
Address: Level 5, 336–348 Swanston Street, Melbourne
Bookings: (03) 9925 1717/ rmit.gallery@rmit.edu.au
Free admittance. RSVP essential. No reserve seating.

ELISION event is presented by RMIT Gallery in collaboration with SIAL (Spatial Information Architecture Laboratory) Sound Studios.