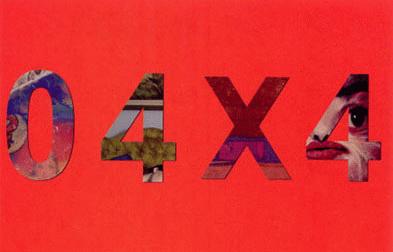 Fringe x 4 @ VG promo image
'Fringe x 4 @ Vanguard Gallery', a Melbourne Fringe Festival event.
GINA KALABISHIS - 'Instant Moments' digitally manipulated movie stills with oils on canvas.
LAURIE SMITH - Oil, bitumen & ash on canvas, corroded steel and gold leaf. Bold and textural works on canvas.
JACKIE FELSTEAD - 'Symbiosis' Photographs role-playing the relationship between mother and daughter.
JOHN PETERS - Silicone paintings. Visually ambient paintings that explore a dialogue between the figurative and abstract.
The exhibition attempts to strike a balance between four very different Melbourne visual artists presented in one rectangular space. A visual harmony of the intellectual and conceptual balanced with the personal and emotional. Abstraction and figuration sit comfortably side by side, stimulate your eyes, mind and heart with this unique foursome.