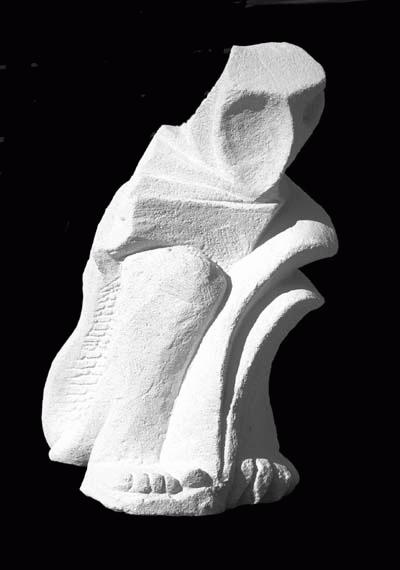 Gargoyle Gaby Jung
GABY JUNG, born 1946 in Werneuchen, east of Berlin.
Following an inspirational journey through the Nullarbor in 1980, Gaby felt herself claimed by the Australian landscape and permanently settled in Australia. She describes Germany as her Vaterland (fatherland) and Australia as her homeland. Gaby has been exhibiting her painting and sculpture in Melbourne since 2002, she also works as a massage- and psychotherapist. These two fields lend themselves well to inform her very tactile and emotionally evocative works.
UDO WEBER, born 1960 in Treuenbrietzen, south of Berlin.
He lives in Potsdam near Berlin and works as a puppeteer in his own private children's theatre "BURATTINO", which he founded in 1983. Udo creates collages from found objects, turning them into symbols of his life. He has held numerous solo-exhibitions in Potsdam and Berlin. This is his first exhibition in Australia.