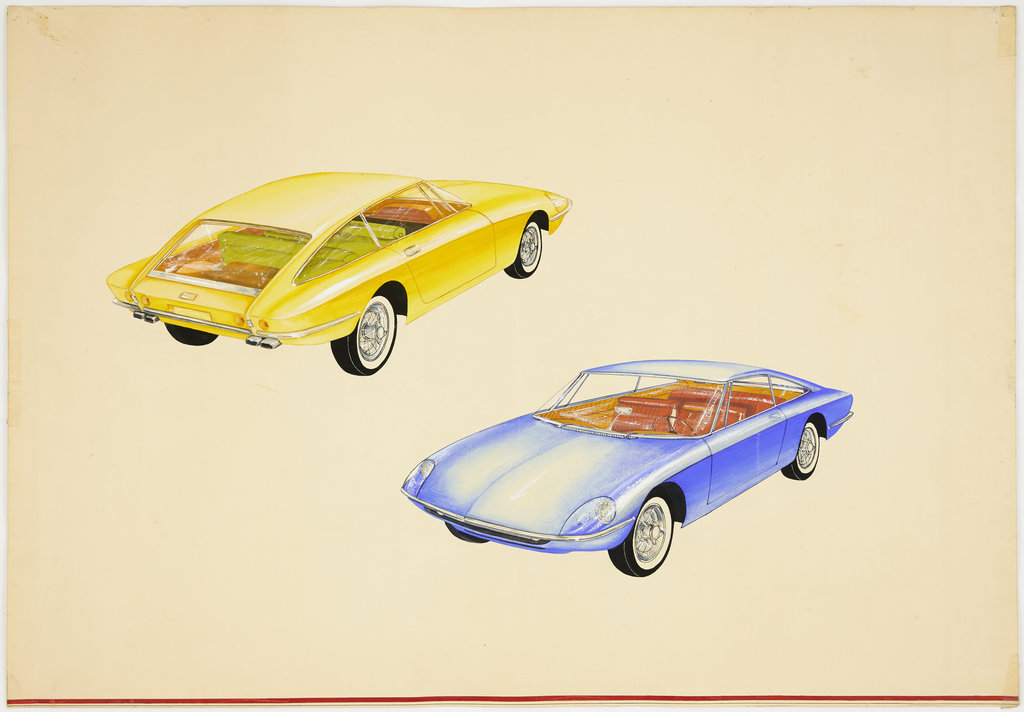 Philip Zmood, Two seater open
21/Jun/2019 - 17/Aug/2019
VENUE: RMIT Gallery
Wolf Wennrich, `Object`, 1974
Melbourne Modern: European art & design at RMIT since 1945: In the wake of World War II hundreds of exiled and displaced European artists, architects and designers arrived in Melbourne and sought employment with RMIT. Melbourne Modern traces a legacy of


Curators: Jane Eckett and Harriet Edquist

Featuring artists: Tate Adams, Helen Aitken-Kuhnen, Robert Baines, George Baldessin, Geoffrey Bartlett, Nicholas Bastin, Richard Beck, Peter Clarke, Jock Clutterbuck, Terry Cockrem, Su san Cohn, Simon Cottrell, Robert K. Cranage, Leonard Crawford, Norman Creighton, Augustine Dall'Ava, John Davis, Jenny de Nijs, Ken G. Eastwood, Mark Edgoose, Maggie Edmond, Nina Ellis, Peter Ellis, Marion Fletcher, Emily Floyd, Ken Foletta, Ernest Fooks, Hendrick Forster, Lyle Fowler, Max Dupain, Ernst Fries, Mari Funaki, Peter Gertler, Donald Gore, Wayne Guest, Bruce Hall, Kirsten Haydon, Gerard Herbst, Hermann Hohaus, Marian Hosking, Robert Jacks, Adrianus Janssens, George Johnson, Vincas Jomantas, N.Rex Keogh, Grahame King, Inge King, Hertha Kluge-Pott, George Kral, Johannes Kuhnen, Andrew Last, Sanné Mestrom, Robert Owen, Robert Pataki, Margaret Plant, Anthony Pryor, Geoffrey Putman, Norma Redpath, Frederick Romberg, Greg Scarlet, Beatrice Schlabowsky, Tor Schwanck, Antonia Sellbach, Udo Sellbach, Denise Sprynskyj, John Sterling, Frederick Sterne, Fleur Summers, Howard Tozer, Gus van der Heyde, Fran van Riemsdyk, Victor Vodička, Wolf Wennrich, Margaret West, Normana Wight, Miloslaw Zika, Paul Zika, Teisutis Zikaras, Klaus Zimmer, Phillip Zmood.

Public Programs:
Friday 21 June 12.30-1.30 pm Floor talk with curators Jane Eckett & Harriet Edquist.
Friday June 28, 12.30-1.30 pm The émigré legacy at RMIT: Robert Baines, Geoffrey Bartlett, Jenny Zimmer.
Friday 12th July, 12:30-1:30 pm European influence in Design Robert Pataki and Phillip Zmood in conversation with Ian Wong.
Thursday 1 August 1.30 – 2.30 pm A Bauhaus Impact at RMIT? Harriet Edquist, Jane Eckett, Robert Owen.
Friday 9 August 12.30-1.30 pm Artists' talk: Antonia Sellbach & Fleur Summers.
Sunday 11 August 10-4 pm: Melbourne Modern at RMIT Open Day + guided tours 1-2 pm.