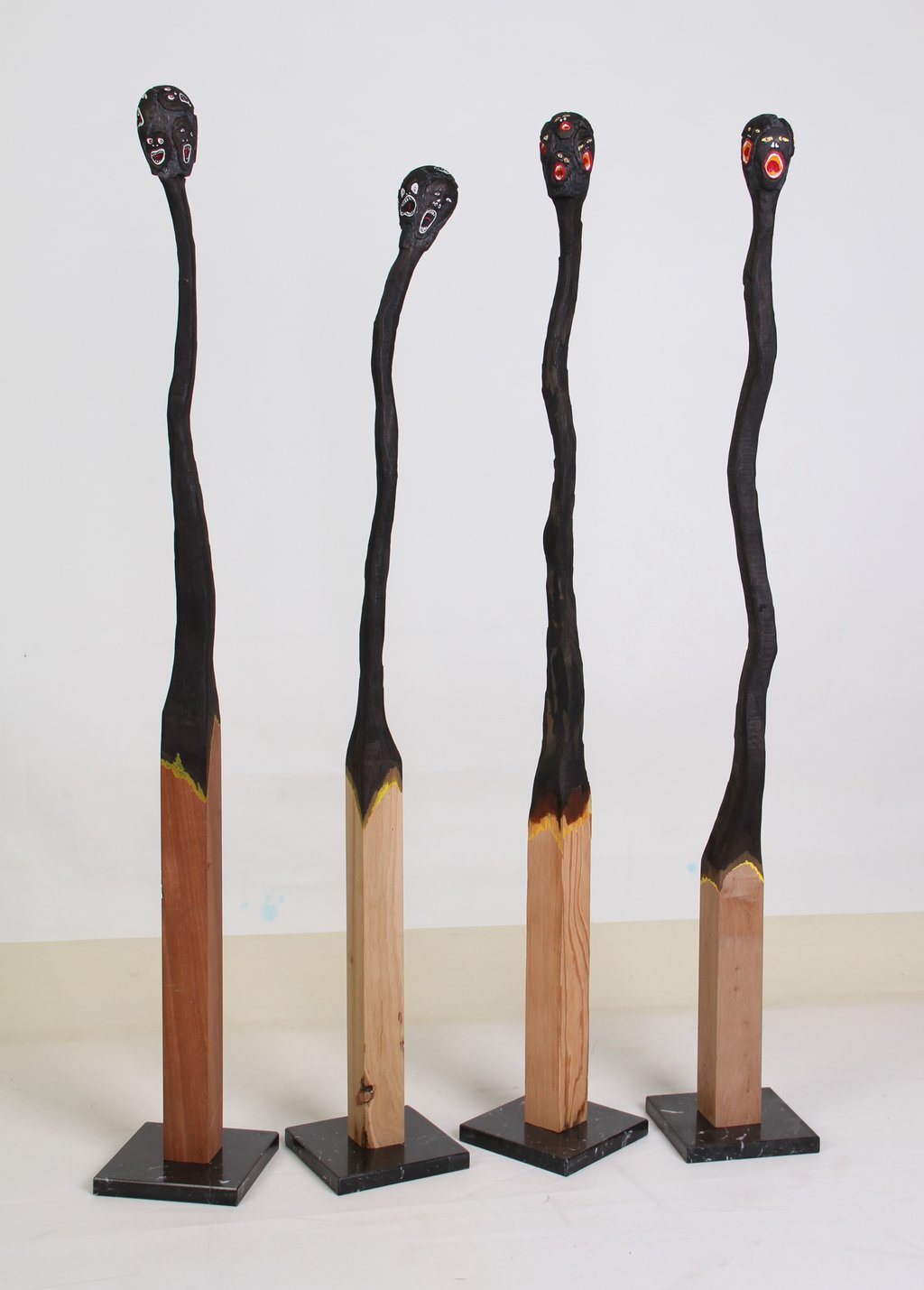 Burnout Syndrome 1 - 4 by Erns
C.A.S.M. (Contemporary Australian Surrealists Movement), the first such movement in Western Australia, was born in 2014, the brainchild of Jana Vodesil-Baruffi and Steve Dyer, two artists passionate about surrealism and fantastic realism. Jana's gallery,
Longing by Jana Vodesil - Baru
MINDSCAPES
C.A.S.M. (Contemporary Australian Surrealists Movement
25 October to 12 November, 2017
Opening drinks: Sunday 29 October, 2 to 4pm
The group is made up of 11 members and 7 are contributing to the Melbourne Mindscape exhibition: Jana Vodesil-Baruffi, Denise Markus, Elisabeth Posma, Ernst Schneider, Gabriela Himstedt, Janie Benzie, Jyoti McKie.
In the early 20th century surrealism aimed at expressing imaginative dreams and visions free from conscious rational control.
CASM interprets these surrealist principles in their own individual arts practices. Mindscapes is a collection of diverse approaches that all have the same artistic goals.
Janie Benzie uses her long history of drawing the body as a basis for her narrative paintings. These watercolour and ink works evoke imaginative explorations.
Gabriela Himsteadt is inspired by daily scenes and the pattern of landscapes and crowds. Her paintings often focus on her attraction to 'different'.
Denise Markus uses Chalk Drawing techniques in the genre of Pop Surrealism to express the darker playful side of teenage thoughts and emotions.
Jyoti Mckie uses dynamic colour and textures in her expressive paintings to reveal a spiritual dimension.
Elisabeth Posma writes short narratives that philosophize on contemporary culture. These thoughts and stories are illustrated in inks and watercolours to accompany the large detailed acrylic works.
Ernst Schneider aims to create sculptures that convey the synthesis between the figurative and the abstract: the real and imaginary.
Jana Vodesil-Baruffi likes to blend astute realism with lush fantasy, creating paintings that are at once familiar and otherworldly.
CASM invite you to look at the work with an open mind, that way you will be able to connect with another way of seeing their fantastic world. Allow yourself to enter into the minds of these artists and discover an alternative world you may never have seen before.