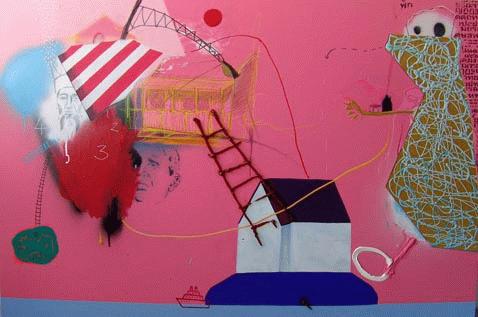 Adrian Doyle, Breaking The Gir
Galleries one and two are exhibiting a selection of secondary market works, gallery artists works and several new comers to the stable.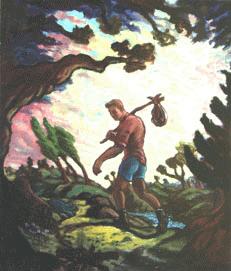 Simon Mark, The Golden Path, 2
rex-livingston art dealer has moved to 156 Commonwealth Street Surry Hills 2010, ph 02 9280 4156. The opening exhibition, 3rd to 27th February, includes works by Sir Sidney Nolan, Danelle Bergstrom, Yong-joo Marbot, Sean-James Cassidy, Grant Whiteley, Neil McIrvine, McLean Edwards, Robert Dickerson, Pip Drysdale, Simon Mark, The Silicon Artists, Adrian Doyle, Brycen Horne, Bill Green, John Lynch and Pip Keane. The gallery is officially opened by The Hon Peter Collins AM QC and senior abstract artist John-Firth Smith.