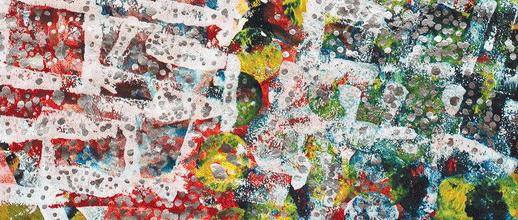 Paul Philpott
20/Nov/2013 - 7/Dec/2013
VENUE: Cambridge Studio Gallery


An exhibition of small artworks by participants in the Araluen Art Program during 2013.


The "Small Wonders" exhibition will see Cambridge Studio Gallery in festive mode and bursting at the seams with drawings, paintings, photography, sculptures and digitally-generated creations when it showcases the 75 artists currently working within the Studio Arts Program at Araluen Centre – one of the largest support services for adults with intellectual disabilities in Melbourne's north-eastern suburbs.

Araluen's Artists have gained a reputation for producing high-quality work that's fresh, technically innovative and full of personality. As well as including Araluen's popular established artists, "Small Wonders" will give many more the opportunity to present their work for the first time, adding further depth and interest to an already vibrant and exciting line-up. In another first, the focus will be predominately on smaller, more intimate, but no-less expressive, works providing buyers with an opportunity to acquire original, beautifully-presented work at an affordable price.

Opening drinks Wednesday 20 Nov 5-7pm

This exhibition is generously supported by The Pierce Armstrong Foundation and Cambridge Studio Gallery.