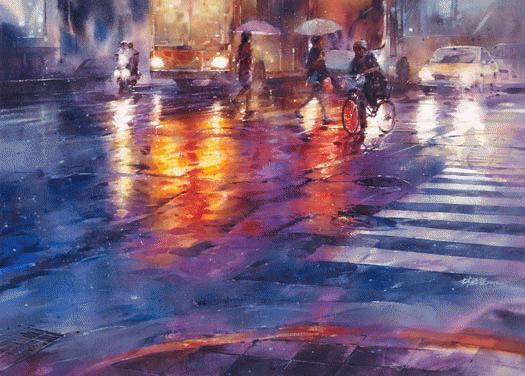 Ching-Che Lin, Gaze from the s
1/Jan/2013 - 27/Jan/2013
VENUE: Mosman Art Gallery And Cultural Centre


Taiwan-Australia Watercolour Exhibition.


With more than 114 participating artists, this exhibition provides the rare opportunity to see the works of some of the world's most eminent watercolourists and the broad range of skills necessary for mastery of the medium.
This major collaborative international exhibition, curated by David van Nunen, President, Australian Watercolour Institute (AWI), and Professor Chin-Lung Huang, President, Taiwan International Watercolour Society (TIWS), is an important cultural exchange that will promote the relationship, and deepen the dialogue, between these two island countries of the Asia-Pacific region.

In addition to the AWI and TIWS members there are 9 international guest artists — including David Paskett (Emeritus President, Royal Watercolour Society, London), John Inglis (President, Royal Scottish Society of Painters in Watercolour), John Salminen (American Watercolor Society Signature Member and winner of more than 250 international awards), Xidan Chen (founder of the Shanghai Watercolour Institute and Director of the Shanghai Zhujiajiao International Watercolour Biennale), as well as a number of Australia's foremost contemporary artists, such as Rick Amor, Tim Storrier, Dr. Guy Warren OAM, Brian Stratton OAM and Suzanne Archer.