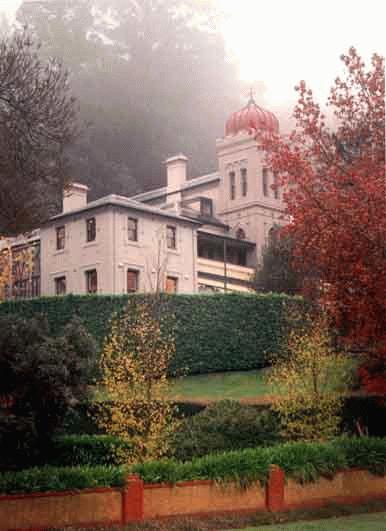 The Convent Gallery in Autumn
Housed in an historic 19th C Mansion, the Convent Gallery has seven individual gallery spaces showcasing work by over 100 local, national and international artists practicing in a variety of styles and mediums. A unique gallery concept, The Convent changes exhibitions every eight weeks, providing the widest range of contemporary art for sale in Victoria, in a venue with historical and spiritual significance. Its stylish cafe, lounge bar, penthouse apartment and stunning gardens make the entire experience one to remember. Spend a whole day enjoying all the Convent Gallery has to offer.
Contemporary Art Centre Of South Australia: Daly Street Daylesford VIC
View Map
Director: Tina Banitska
Phone: (03) 5348-3211
Fax: (03) 5348-3339
Email:
Click here
.
Open: Daily 10.00 to 5.00.
Gallery Type: Commercial