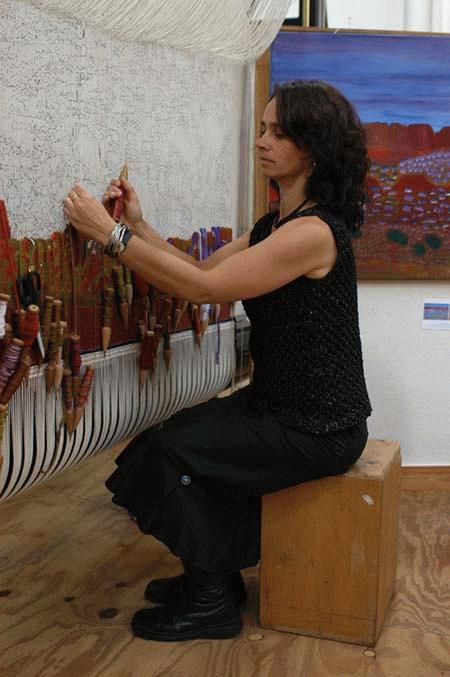 A weaver at the loom.
A production workshop located in a heritage-listed Victorian factory featuring changing exhibitions of contemporary tapestries by Australian and international artists, displayed in a studio setting with public viewing of works in progress.
Vanguard Gallery: 262-266 Park Street Melbourne VIC
View Map
Director: Grazyna Bleja
Phone: (03) 9699-7885
Fax: (03) 9696-3151
Email:
Click here
.
Open: Mon-Fri 10.00 to 4.00.
Gallery Type: Commercial